Ilene Price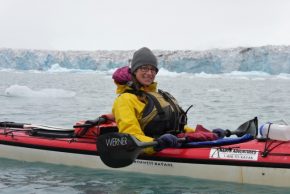 In West Philadelphia born and raised (sing it if you know it!). . . I've been enjoying summers sea kayak guiding in Valdez since 2011. I must really love it here:) I received sea kayak guiding certification in British Columbia, Canada, and have since became a certified kayak instructor.
Eastern Prince William Sound is one of my favorite places to paddle. No matter how many times I visit places like Glacier Island, Columbia Glacier, and Valdez Glacier I am amazed and humbled by the beauty, the wildlife, and the ice. I'm excited to share with you these spectacular places!
I spend my winters thawing out in the Caribbean of Panama, where I continue to sea kayak guide in the San Blas Islands. Visit my website and blog
www.ileneinakayak.com
to learn more about me and to see photos from these wonderful places.
Kaden (Bagel) Addler
Having lived on the sandy gulf beaches of Florida and up in the mountains of western North Carolina, I went on a quest to find the perfect combination of land and sea and Valdez definitely fits the bill.
After spending six months exploring and paddling in Chilean Patagonia,  my passion for paddling and exploring the natural world grew to a point where I could do nothing to subdue my desire for more adventures and so I drove northwest to the most beautiful place I could imagine.
I am ecstatic to get to show you the breathtaking coastline of Prince William Sound and take you closer to things you wouldn't otherwise be able to experience in quite the same way without a kayak.
Many of us, as humans, have lost our depth of connection to the natural world all around us and I hope that on your trip with us, you can rekindle this instinctual connection and feel a bit more at peace and also more aware of this planet we call home.
Aidan Shafland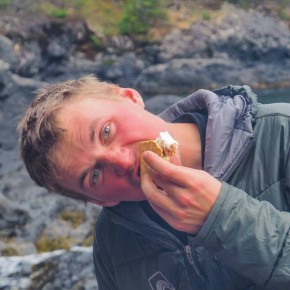 Aidan grew up exploring the wilds of New York City, Rome and Central Scotland. Now he spends his summers exploring the wilds of the Prince William Sound. Sharing the beauty of our nation's wild places has been a passion that he's been lucky enough to turn into a profession. When not guiding people around the beauty of the Valdez area he can be found teaching children about nature in California, cutting trails in Colorado, or relaxing on the beach in Panama. As a certified sea kayaking instructor, a Leave No Trace master educator, a Scottish Mountain Leader and with a degree in Environmental Science and Outdoor Education, Aidan is joining us for his 5thseason and couldn't be more excited to share his knowledge and love of the sound with anyone who'll listen.
Jared Martin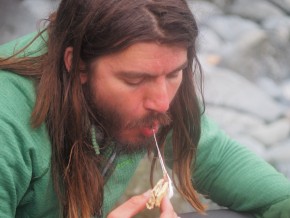 I've lived on the tropical beaches of Maui, run through the Hudson river valley, climbed the Sierra Nevada and visited the temple in Jerusalem. But I have finally found the holy of holies here in Valdez. My journey began 3 and 32 years ago in Oakland CA. Through the public school and transit systems I learned to navigate harsh environments and find connections with people in unexpected places.  As my hair and beard have grown I've taken these skills from the concrete jungle into the wild places of North America.  I enjoy reading the landscapes for deep history and meaning. Here in Valdez I am lucky enough to be able to take fellow wandering souls out to the glaciers and bays of PWS to observe the awesome power of mother nature in her raw and pure form. Jared is a level 2 ACA certified kayak instructor as well as a Wilderness First Responder.
Samantha (Sami) Schafer